BLACK SPOT 900 ALGAECIDE 1KG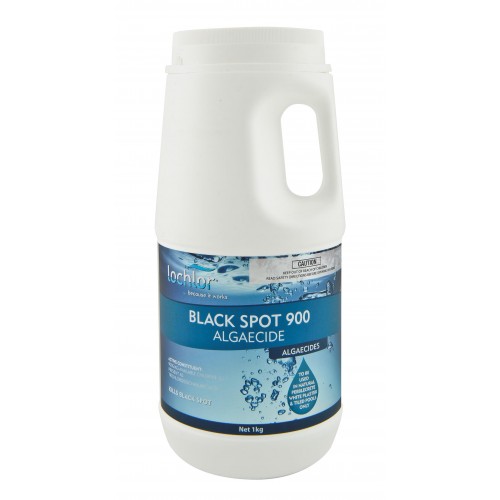 (50BS1K): Concentrated Treatment To Kill BLACK SPOT Algae
A first for Lo-Chlor offering a 90% Tri-Chlor granular black spot treatment
Features & Benefits
ONLY TO BE USED in pebblecrete, white plaster and tiled pools
Contains 900g/Kg Available Chlorine present as TriChloroisocyanuric Acid
Highly concentrated and non metallic
Not affected by high levels of chlorine
Low pH promotes better performance
Kills black spot 'blue-green' algae
Granules can be directed towards affected area
Dissolves slowly to stay in contact with affected area longer
Remember - always test for phosphates after the addition of a Lo-Chlor Algaecide
Dosage
1KG treats 50,000 litres pool water
A few facts from the professionals...
1. Adjust pH to 7.2
2. Place product directly onto the affected area
3. Wait 24 - 36 hours
4. Scrub with wire brush if necessary. Dosage rates indicated are a guide only. Please refer to the label on the bottle for further instructions.
5. We recommend that you obtain advice from your Lo-Chlor Chemicals Pool Professional before applying this treatment to your pool or spa.